Download, Share, and Learn
Welcome to the CMS Made Simple Themes website
Here you can download and share designs for CMSMS, and also learn how to customize the layout of your site.
Note: Although free and commercial themes are available here, one of the major benefits of CMSMS over other systems is the simplicity of creating your own theme. It is also very easy to adapt a theme created for another system, or reuse the code from a static site. Inspect the default installed templates, and visit our documentation site for more details.
Editors Choice Themes
Cmsdesignsimple-number-5 (Commercial)
Author:
CMS Design Simple
Date:
19-03-2021
CMSMS 2.x compatible:
Yes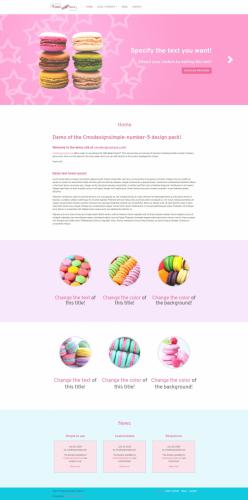 Cmsdesignsimple-number-4 (Commercial)
Author:
CMS Design Simple
Date:
22-01-2021
CMSMS 2.x compatible:
Yes

Cmsdesignsimple-number-2 (Commercial)
Author:
CMS Design Simple
Date:
17-12-2020
CMSMS 2.x compatible:
Yes

load more