Cmsdesignsimple-number-5 (Commercial)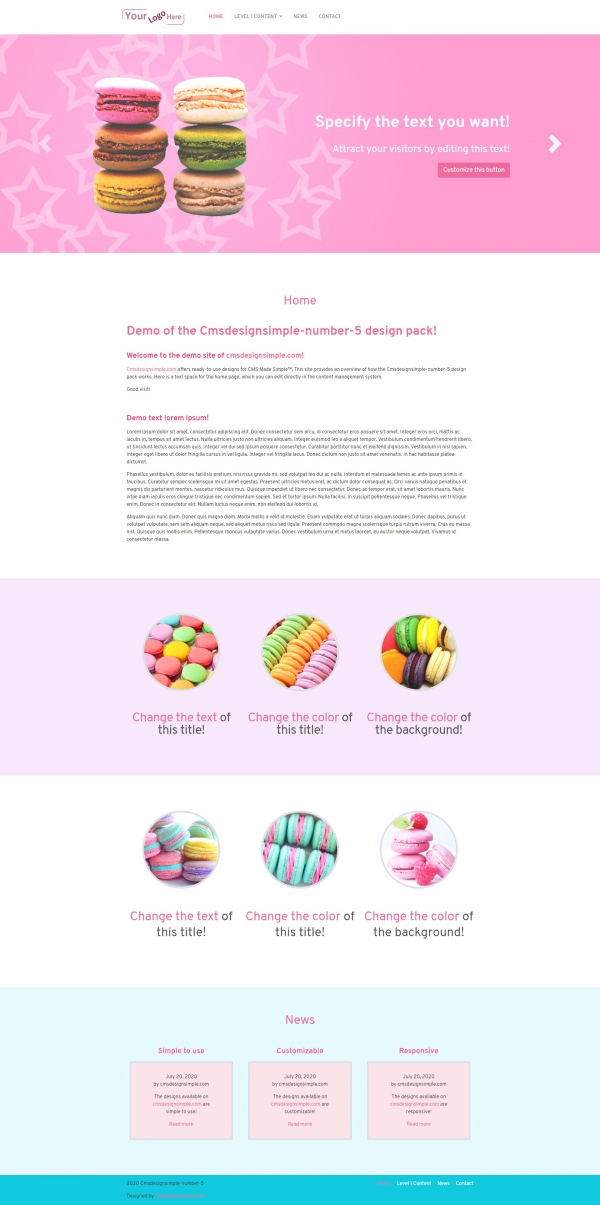 DESCRIPTION:
The page header consists of a logo and a drop-down menu. The drop-down menu works on all devices.
An ergonomic breadcrumbs improves navigation on your website.
A search form allows you to search for content on your website.
The homepage contains a nice carousel for a more beautiful effect. It also contains two different sections for displaying images and text that can be fully customizable using the included module.
The news page allows you to browse all your news. Your last 3 news are also visible on the homepage. All the news that appears on the news page display their summary. The opening of a news is done in detail on the news page.
Content pages allow you to create your different pages as you like.
The contact form page allows you to display a fully customizable contact form using the included module.
If a 404 error page or a 403 error page is to be displayed, it will use the same visual as your entire website.
The footer display the name of your website. A bottom navigation allows you to access different pages of your website.
AUTHOR:
CMS Design Simple
DATE:
19-03-2021
PRICE:
39 €
Seller's Website
Demo
Commercial themes are sold by their respective authors; they are in no way managed, supported, or verified by CMS Made Simple. All correspondence must be directed to the author of the theme.